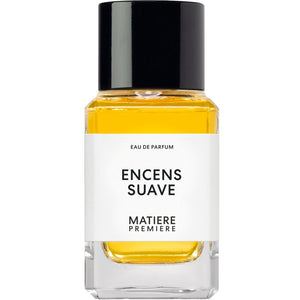 Created by Aurélien Guichard a 7th Generation perfumer, from as the name suggests (Matiere Premiere) raw material.
Aurélien's idea to make a black incense, addictive and carnal.
Ensens Suave has the main ingredient of Somalian Resin Incense while the sensuality of the Incense note is accentuated by Labdanum Absolute Andalusia and Benzoin Absolute Laos. The addictive facet is supported by Coffee Extraction Venezuela and Vanilla Absolute Madagascar.
100ml Eau de Parfum in handmade bottle